Brandon Browner's appeal of his one-year suspension concluded on Wednesday. (USATSI)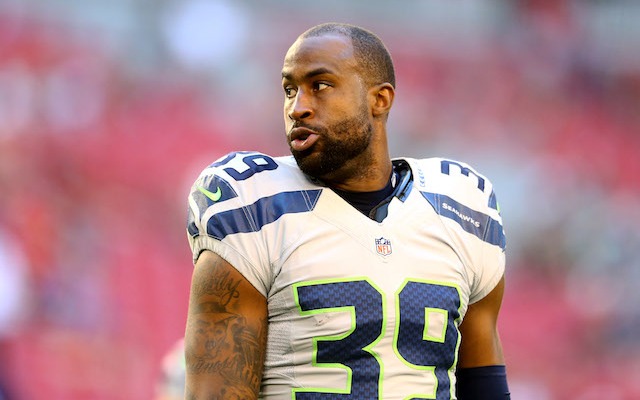 "Here today, gone tomorrow" isn't just a euphemism anymore, it literally describes Perrish Cox's career in Seattle. The Seahawks released Cox on Wednesday, less than 24 hours after signing him on Tuesday.
The belief was that the Seahawks signed Cox to add some depth to their depleted secondary, but Seattle decided to go a different route. The Seahawks replaced Cox's spot on the active-roster by promoting defensive back DeShawn Shead from the practice squad.
The Seahawks are short-handed in the secondary because of suspensions to Walter Thurmond and Brandon Browner. Thurmond, who was suspended four games for violating the league's substance abuse policy, will begin serving his suspension on Sunday. The fourth-year corner will be eligible to return to the roster on Dec. 23, in time for the Seahawks regular season finale against St. Louis.
As for Browner, he's facing a one-year suspension for violating the league's substance abuse policy, a suspension that could be reduced if he wins his appeal. CBS Sports NFL Insider Jason La Canfora reported that Browner's appeal concluded on Wednesday, however, no decision has been rendered. La Canfora also reported that Browner may pursue legal action against the league pending the outcome of the case.
Whether he wins the appeal or not, Browner may not play another game in a Seahawks uniform. Not only does Browner's contract expire at the end of the season, but the 29-year-old cornerback hasn't played since injuring his groin in Week 10 against the Falcons. The injury is expected to sideline Browner for a couple of more weeks.
Topics: Brandon Browner, Perrish Cox, Atlanta Falcons, Seattle Seahawks, NFL
You
Original source
www.cbssports.com