By
Shehan Peiris
(Featured Columnist)
on December 14, 2013
4,708
reads
Share
Tweet
Use your ← → (arrow) keys to browse more storiesNext
Jamie Squire/Getty Images
On December 1, 2012, the world was shocked by the tragic murder-suicide committed by former Kansas City Chiefs linebacker Jovan Belcher. Now, Sam Mellinger of the Kansas City Star is reporting that Belcher's body was exhumed on Friday to determine whether his brain showed any signs of Chronic Traumatic Encephalopathy (CTE) and whether the brain condition could have played a role in his actions.
On that December morning, Belcher shot Kasandra Perkins―his girlfriend and the mother of their three-month-old daughter―nine times in front of their home. He then traveled to the Chiefs' practice facility and shot himself in the head in front of then-general manager Scott Pioli and then-head coach Romeo Crennel.
There is no excusing those horrific actions, but the examination of Belcher's brain could be of tremendous importance and value to both science and football.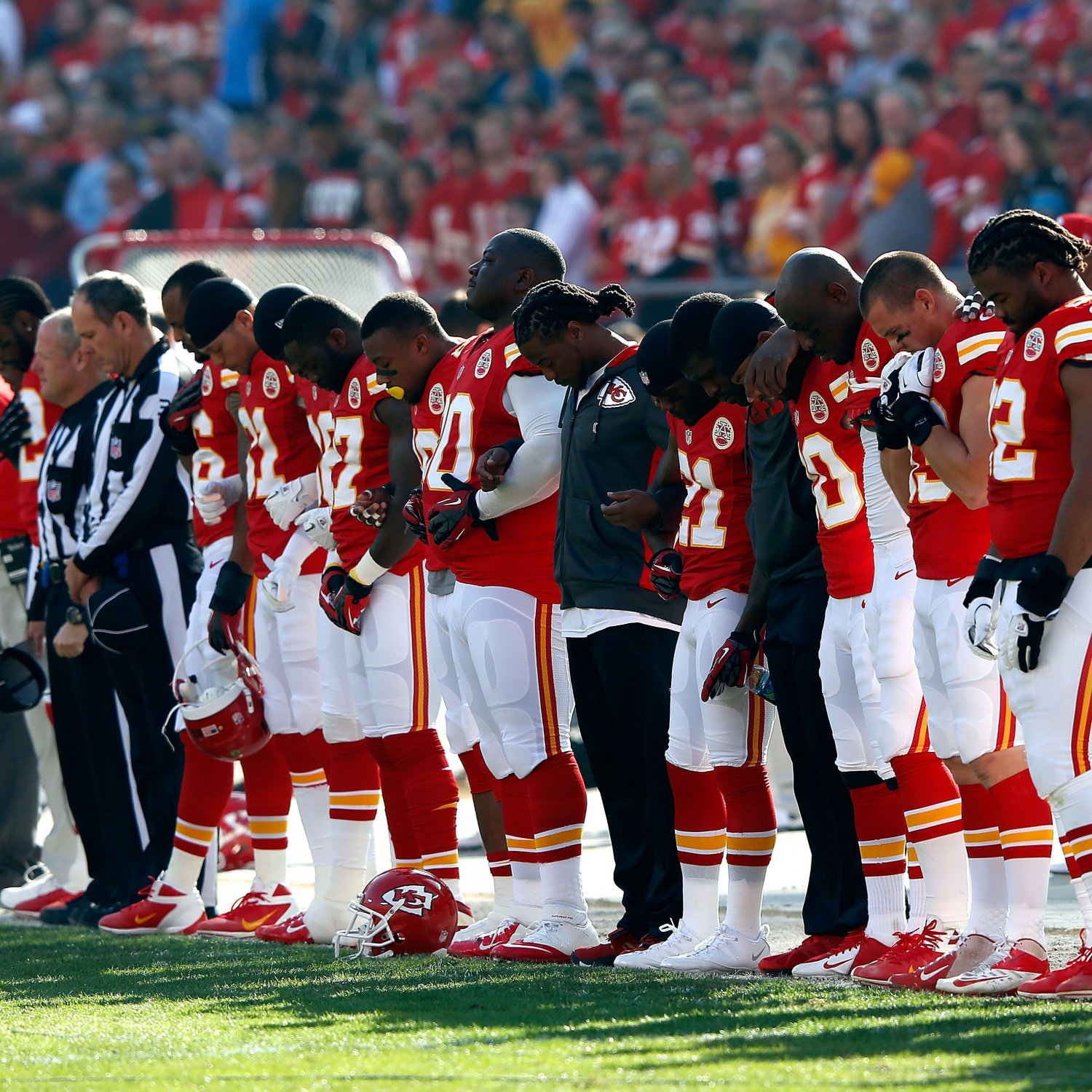 CTE has been at the forefront of the football world recently, especially after PBS' League of Denial documentary was released earlier this year. The documentary focuses on the traumatic brain injury suffered by NFL players and the devastating consequences that it can have down the road.
According to Boston University's Center for the Study of Traumatic Encephalopathy (CSTE), "CTE is a progressive degenerative disease of the brain found in athletes (and others) with a history of repetitive brain trauma, including symptomatic concussions as well as asymptomatic subconcussive hits to the head."
Per the CSTE, the brain degeneration is associated with memory loss, impulse control problems, aggression, depression and dementia. The Center has found the disease in 45 of the 46 former NFL players it has studied, including players like the late Junior Seau and former running back Tony Dorsett.
Bleacher Report's Jeff Pearlman reported that Belcher had suffered multiple concussions over his career. Now, we will soon have an idea whether his brain showed signs of CTE.
The exhumation won't ease the pain of the many people who were affected by Belcher's dreadful acts, but it will get us one step closer to learning more about CTE and the dangerous implications of brain trauma.
Share
Tweet
G+
Flag Article
This article is
a duplicate
offensive
plagiarized
What is the duplicate article?
Why is this article offensive?
Where is this article plagiarized from?
Why is this article poorly edited?
Flag This Article
More Articles You'll Like
Who Are the NFL's Best, Worst Refs?
Teams Sure to Lose in Week 15
Expert Week 15 Game Predictions
or sign up
http://bleacherreport.com/