I really hope Puyo and Tori are doing great in Japan. We miss you guys SO much (everyone is asking for you two ; ;)!!
so anyway... some screenshot and hope it's not too much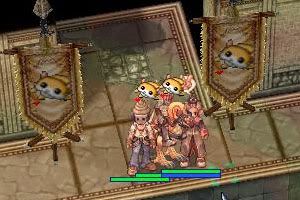 Together got a castle on WOE! look at the jumbo cuteness on the flag. it was really exciting, only 3 of us (juju, ck, and me) were there and we manage to get castle twice, one in alde and one in pront. we even almost got the castle in the last min.
just recently, I ran into a lot of twins. it started out with shai:

then ck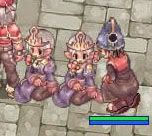 ano

and asai XD it's kinda fun to run into yourself~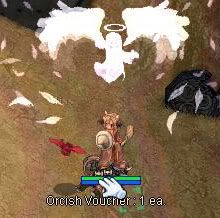 I managed to get kun a level the other days ago. ace still in his 94 and not moving much ;;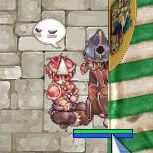 ck finished collecting alice apron for blush. now he looks so red XD
guess that's it for now. really hope to hear from you two soon. take care!