By
Alessandro Miglio
(Featured Columnist)
on November 6, 2013
127
reads
Share
Tweet
Use your ← → (arrow) keys to browse more stories
Previous
1 of 10
Next
Dustin Bradford/Getty Images
We are midway through the 2013 NFL season, and much of the coaching drama revolves around the health of John Fox and Gary Kubiak.
Then there are the bizarre problems we are seeing out of Tampa Bay and Miami under Greg Schiano and Joe Philbin, respectively.
But we can all see the dead men walking. Who are some of the overrated―and underrated―coaches in the league this season? Click through to find out.
Underrated: Mike McCoy, San Diego Chargers
Donald Miralle/Getty Images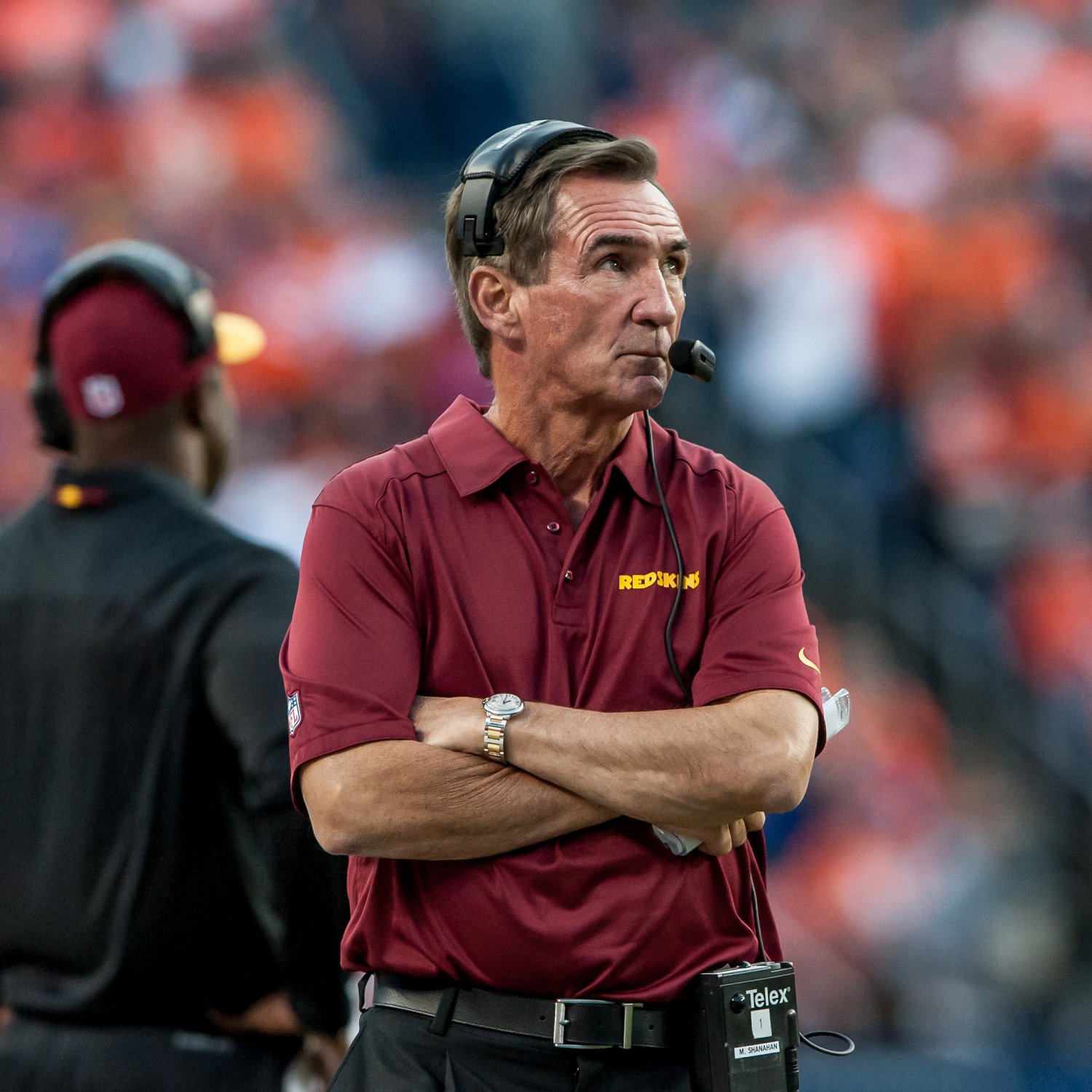 The Chargers finally exorcised Norv Turner and A.J. Smith this offseason, replacing him with former Denver offensive coordinator Mike McCoy. But who could have envisioned the success he's had thus far?
McCoy is widely credited for pulling Philip Rivers out of the career nosedive he seemed to be experiencing over the past couple of seasons, transforming the veteran quarterback into one of the best in the league this season.
He has the Chargers in the playoff hunt after many thought they would be competing for one of the top spots in the 2014 draft. He already deserves a raise.
Overrated: Chip Kelly, Philadelphia Eagles
Kirby Lee-USA TODAY Sports
Should we cut Chip Kelly some slack? Probably. After all, he inherited a mess, yet he has his team within striking distance of first place in the NFC East.
The Eagles are better under Kelly, to be sure, but all of that hullabaloo surrounding his hire has certainly been unwarranted in his first year. With time, the Eagles might be great. But this season, Kelly's and that vaunted offense have sputtered too often to justify the hype.
Underrated: Rex Ryan, New York Jets
Al Bello/Getty Images
How many people outside the New York/New Jersey area expected the Jets to be 5-4 and in strong position to make the playoffs heading into the bye?
In fact, some picked the Jets to be the worst team in the league heading into this season. After all, the team appeared to be in disarray with a rookie quarterback that only got the job when Mark Sanchez went down with injury during the preseason.
Rex Ryan had different plans.
The embattled head coach has kept the cockiness to a minimum and the team afloat despite all the offseason turbulence. When it comes down to coaching, Ryan has proven yet again that he is one of the better ones in the league.
Just imagine if the front office can field him a complete team.
Overrated: Jeff Fisher, St. Louis Rams
Scott Rovak-USA TODAY Sports
Sure, he was shackled to the bloated rookie contract of quarterback Sam Bradford, who has been far from worth that top pick in the 2009 draft, but Jeff Fisher hasn't done much to merit the hoopla surrounding his decision to join the Rams in 2011.
The Fisher Stache has brought more of the same of what we saw at the end of his tenure in Tennessee―mediocrity. The Rams are 10-14-1―yes, Fisher's tenure in St. Louis has actually seen a tie.
Fisher's reputation precedes him, but it belies the truth.
Underrated: Gus Bradley, Jacksonville Jaguars
Doug Pensinger/Getty Images
Why is a head coach of a winless team that has a good chance to go 0-16 underrated? Does the fact he has to guide him through that count?
Bradley inherited a nightmare, and he needs time and a roster overhaul to really turn things around. There is little to be impressed with on the field for Jacksonville, but he should have the ship righted sooner than later. Unlike the coach a certain other winless Florida team, Bradley has kept his team relatively drama-free.
Even Justin Blackmon's off-field woes can't be pinned on Bradley, who inherited the troubled receiver.
Overrated: Mike Smith, Atlanta Falcons
Christian Petersen/Getty Images
What a difference a year makes.
One year after finally guiding the Falcons to an elusive playoff victory, Mike Smith has guided his team right into the gutter.
Of course, it doesn't help that his team has been ravaged by injuries, but plenty of other teams have had to deal with those this season. Smith's Falcons are among the worst teams in the league, a rather unexpected turn of events.
Underrated: Marc Trestman, Chicago Bears
Jonathan Daniel/Getty Images
It's not as if the Bears were terrible in recent seasons. They missed the playoffs despite posting a 10-6 record, and they were only two years removed from losing in the NFC Championship Game.
But after nearly a decade of guidance and ultimate disappointment under defensive-minded coach Lovie Smith, it was time to move on.
Fast-forward to the middle of 2013, when the Bears have just pulled into a three-way tie for first place in the NFC North. This is despite some devastating losses, particularly to Henry Melton and Lance Briggs on a defensive unit that had lost Brian Urlacher to retirement in the offseason. Jay Cutler was knocked out for a few weeks, too.
Trestman has done a fantastic job in Chicago thus far.
Overrated: Mike Shanahan, Washington
Dustin Bradford/Getty Images
It's been four years in Washington. Mike Shanahan hasn't gotten it done.
There was promise after the 2011 season. The defense was improving, and Washington made the bold move to snap up Robert Griffin III with the second-overall pick in the 2012 draft. The team went on to make the playoffs despite a defense that took two steps back.
The future was bright. Then Mike Shanahan nearly ruined Griffin.
Washington has simply been awful for much of the season, a big step backward for Shanahan. Maybe it's time to retire after his contract is up.
Begin Slideshow
Keep Reading
Share
Tweet
G+
Flag Article
This article is
a duplicate
offensive
plagiarized
What is the duplicate article?
Why is this article offensive?
Where is this article plagiarized from?
Why is this article poorly edited?
Flag This Article
More Articles You'll Like
Week 10 NFL Teams Sure to Lose
Week 10 NFL Power Rankings
NFL Teams on Upset Alert
or sign up
The original content comes from
Bleacherreport