Embattled Miami Dolphins lineman Richie Incognito won't return to the field anytime soon but he will resume getting paid, NFL.com reported Friday.
Incognito, who was suspended indefinitely on Nov. 3 for using a racial slur and threatening violence toward teammate Jonathan Martin, has reached an agreement with the Dolphins to extend his suspension but with pay while the NFL continues its investigation of the incident, NFL.com reported, citing league sources and a source close to Incognito.
Richie Incognito (AP Photo)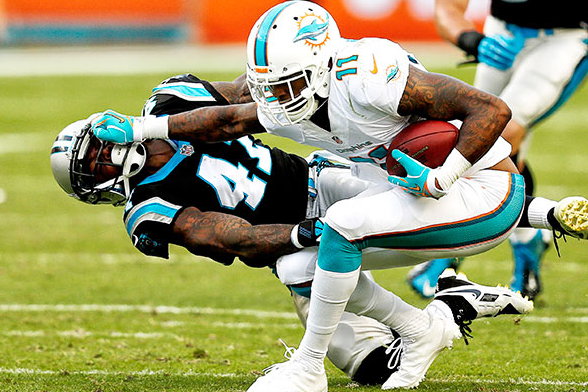 Under the league's collective bargaining agreement, the Dolphins could not suspend Incognito more than four games, with the initial suspension set to expire after Sunday's game against the New York Jets. The new agreement, which was approved by the NFL and NFL Players Association, resolves any conflict since Incognito will be paid, NFL.com reported.
MORE: Sitton: Lions still 'scumbags' | Tomlin could be fined | Week 13 photos
According to NFL.com, Incognito has lost $235,294 for each game he has been suspended.
Incognito met with independent arbitrator Ted Wells last week and was scheduled to have a grievance hearing with the Dolphins last week over his suspension.
MORE INCOGNITO: 'This will pass' | Strip club meetings | The punch | Harrassment charge | Trail of trouble