From the appearance, HKC F46PA5000 design is more law-abiding, straight line design combined with large square base, it is more than a hint of fortitude television texture, all-black design strengthened this feeling, the whole front of the most conspicuous only below the screen "HKC" LOGO, but we are pleased that now most of the pursuit of an era shaped base, common rotatable base still retain a good convenience. Side bottom of the screen the faint blue light of television's power indicator.
Body side is focused on a variety of physical buttons TV, a look that will be, difficult to get started almost zero.
Go to the back, the primary interface HKC F46PA5000 distributed in the three locations, the right to VGA, USB, video input and other interfaces centrally located, were placed underneath the power switch, power connector and two HDMI interfaces; the middle is is the basic information of this TV.
Incidentally look base, base with thick circular base and body connection, practical good.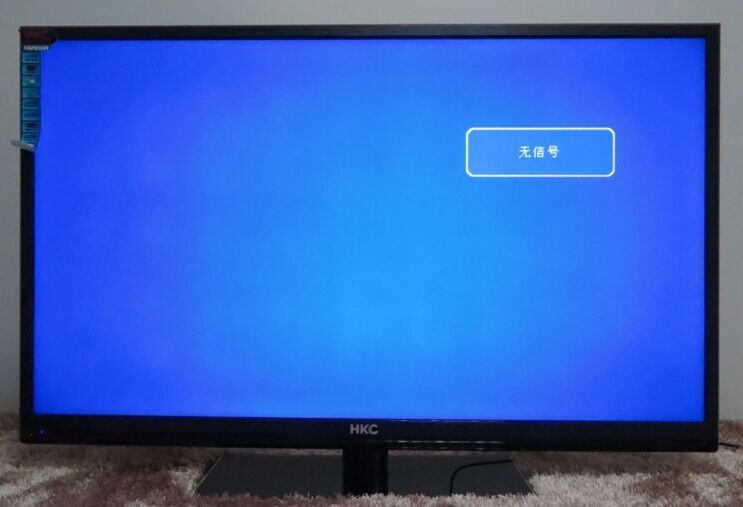 In the accessories in only a conventional TV remote control, to use the same difficulty is not high.
Before looking at this HKC F46PA5000 TV menu, we need to explain that this is not a smart TV, it is also not built intelligent system that uses more traditional menu design in the set, including a channel search, the TV set, time setting, sound mode, image mode.
In addition, the screen can also be used independently of a button on the remote control to call up the source selection menu.
In addition to the regular operation of the remote control buttons, the multimedia keys when the TV a lot easier to read external resources, through multimedia menu, you can directly open the USB external device images, video, text and music resources.
In actual use, we U disk, for example, HKC F46PA5000 for U disk folder read smoothly, test images show complete support for reading MKV, RM, RMVB, AVI, VOB and other video formats, it is interesting that we During the test actually also open for a while 4K resolution video.